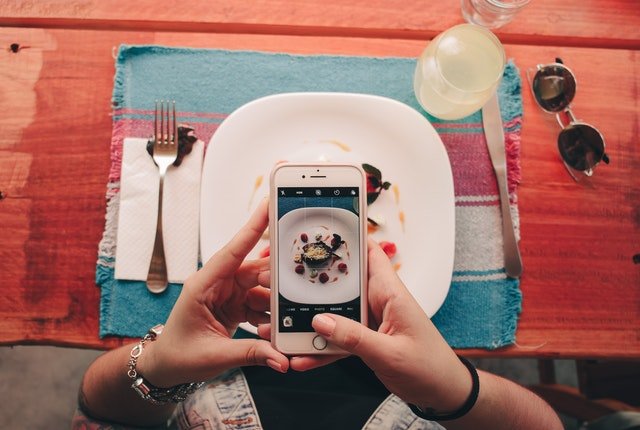 10 Reasons Why Your Restaurant Should Have a Website
Now a days, business sector is moving towards online paradigm and people are getting more dependent on internet for various services. That makes it important for business owners to have online websites in order to provide awareness about their products to people.
For this purpose, brands, businesses have their own websites providing accurate information, packages, discount information, their location and their timings that really helps customers in selecting the best among many options. If you are also thinking about reasons of having your own business website then check following points.
Importance of your restaurant website
There are a lot of advantages of creating your restaurant website that provides information to people about your food items, opening and closing timing of your restaurant, deals and discounts you offer. In simple, you can say that your website serves a lot for you.
1- Cost-effective strategy
It is most economical way to start your restaurant and attract public towards your business, by creating restaurant website people can easily find you. In fact, you don't have to pay too much to create an official web page for restaurant.
By using internet, anyone can get information about your restaurant anytime. So, you need to be active on official webpage to attract public towards your restaurant. You don't have to invest much except your time and some money if you use marketing strategies correctly, you will be able to earn more money as well. So, in simple it is most economical way to promote your restaurant.
2- Spread your restaurant's new offers
If you give any concession package to your customers or offer new deals, then your website plays an important role in spreading this information. If people get such discount information from your site, your restaurant will surely flourish. So, once again you cannot deny the role of restaurant website in spreading your business.
3- Help you to defeat your competitors
In restaurant business, you may face many competitors around you. Hence, it is essential for you to provide quality-oriented food items at reasonable and at justified prices. If you have a website your customers will get to know about all the information. Now hurry up and get the best website for your own restaurant.
4- Improve your professional image
If you have just started your business and want to grow and boost your restaurant then developing a website can help you in this regard. People will start to know you if you have a solid webpage containing accurate information. Moreover, it also helps in building you professional image and attract people towards your business. So be an active person on internet to get benefit from this platform and earn more profit.
5- Becomes backbone for promotion
By restaurant website you can actively promote your food items, its varieties and attract people in your restaurant. When you active on website it increases your popularity and people like to avail your services because of your availability. Your reputation gets better by this way too and people start knowing you and your business.
6- Provide your location information
A sound and authentic website have your accurate location information through which gives your customers can approach you and they can also place restaurant online orders. In areas where you cannot physically provide your restaurants pamphlet, your restaurant website can do that for you in an easy and more effective way.
7- Best medium to take customers suggestions
If you want to open new branch of your restaurant or you want to increase your food items, you can take recommendations from your customers. You can ask them about the food item they want to have and after getting recommendation you can add it in your menu list. Through this way you can create strong communication with your customers too.
8- Increase chances of huge orders
By putting high efforts, you can make your permanent clients and there is possibility that you can get in advance huge orders for some parties or celebrations. All these can increase your business and you can easily open new branches for your business and gain customers in new branches too.
9- Your efforts assist in making you top restaurant owner
By increasing your efforts in boosting your business and making your website better, it increases chances of high SEO ranking and when SEO ranking will get better you will be able to get more traffic. This will eventually help in making you top restaurant owner.
So, it depends upon you hard work, passion, and dedication in managing your website which effort you will put on it you will get many customers and on recommendation of your customers more people will come towards your restaurant.
In this modern world equipped with technology, everyone retrieves information from internet. This makes a website essential for your business. If you have an active website, you can put all important information that people want to have.
Furthermore, you can beat your competitors by doing the best for your website. If you will remain active and respond to people comments, you will absolutely be able to get more traffic. Not only this but it will assist you in boosting your business. All this significance increases demand of having an active website containing repository of your restaurant.