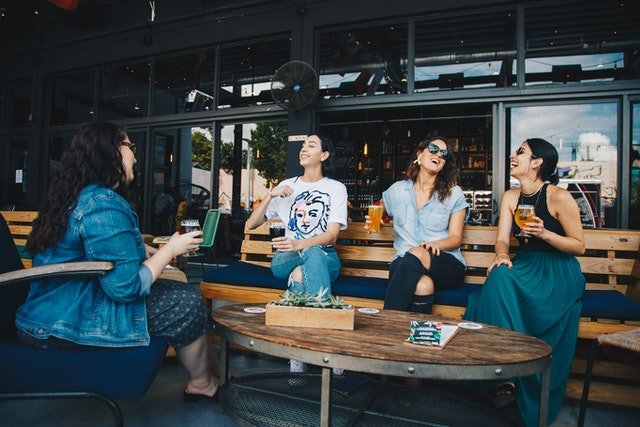 5 marketing tactics to bring more customers to your restaurant
Doing business is a tricky job because you have to manage a lot of things in order to boost your business. Marketing is a tool that can attract public towards your offered items if you do it in a good manner. For doing marketing, people like to promote their business by using social sites as well as paid promotion on television or ask bloggers to do it. If you have a restaurant and you want to boost your business, there are different marketing tactics that you can adopt to attract customers towards your restaurant. In this article we are going to share some of the most important ones. So, let's start.
1- Promote your restaurant on social sites
No one can deny importance and power of social media sites. In this world of technology, many people work and earn by using online platforms. Many brands are doing promotions in order to give people awareness of their business and boost the sales of their products.
Social media sites like Facebook, Instagram are used for doing promotions. If you are restaurant owner, you should do the same to attract more customers towards your restaurant and earn more money.
For promoting your restaurant on social sites, you should be active and able to post immediate and consistent posts to aware people. When people frequently watch promotional ads, then they think to visit and taste your food items.
You should handle these social gadgets with tricks that can appeal to people. Like you can take good snaps of your food items with colorful and good locations of restaurant as well as post them with good hash tags. Though doing marketing is tough but if you do it in right direction it will easily increase your sales and bring revenue.
On the other hand, if you don't have time to do this stuff or you think you cannot do this well then it is suggested to you to hire a dedicated and experienced social media marketer to help you with the promotion of these sites.
2- Having active mobile application
In order to get more customers, you should have strong mobile apps without any technical glitches so people can view your menu, your food items, and specialties of your restaurant as well as timing of your hotel. Restaurant Mobile apps should have detailed information which a person wants to know along with your restaurant's location.
Through restaurant apps, people able to know views of others about restaurant and can place their order if they want to order online. Besides focusing on your hotel, you have to manage online platforms too if you want to earn more and want more customers.
3- Restaurant online ordering
Many business sectors do physical as well as take online orders to increase their sales and revenue. So, to boost your business you should do the same. Many people like to go to restaurants to eat and enjoy, but now trend of online ordering is increasing. In case of birthday, treats and for celebrating any joyful occasion people tend to place order in restaurants by using online platforms.
Moreover, restaurant online ordering plays an important role in attracting more customers if you provide good services and delicious foods at reasonable prices. In addition, deal people with courtesy and deliver food to them at committed time. Be responsive in taking orders and in delivering to them on time.
4- Ideal deal packages
As you know, everyone has his own likes and dislikes. Some people like to eat eastern foods, while others like Chinese food. Some of them want to eat fast food. To handle all types of customers, you should increase your food items having varieties and do promotions of these items by using social media sites.
This will help to raise awareness among people about your rates and menu. If you have newly opened restaurant then you should sell your food with some concession and inform people by prompting your brands. Many people will visit and may become your permanent customers.
You can also start deals and inform people, so they place order if they like. Your deal package should be different from other restaurants in order to beat them in this competitive era.
5. Active official restaurant website
Have you observed ever that majority of business have their official website at which they update about activities happening in their fields? Besides all these tactics, it is suggested to have your restaurant's official website through which you can update people about food items, recent deals, upcoming deals, concession on deals offering in your restaurants and about upcoming food items.
Restaurant website enhances and grooms your business and people can easily communicate with you and give their feedbacks and suggestion what they want to eat from your restaurant, and you can add those suggested items in your menu. So, you should be consistent in posting and be active enough to answer queries of people.
When you provide good and quality-oriented material in your restaurant and serve them at time then obviously you get good reviews. When new customers visit your website, first thing they do is to check your restaurant's reviews given by people. So, to provide ease to them, pin your good review so they able to know about what sort of services they will get.
Though this is century of competition, and you have to look after of a lot of things while doing business to get success. People now a days use power of social media to survive in business sector.
If you are new in field of business and want to open your restaurant, then we have shared some tips above in order to bring more customers in your restaurant but the most important thing that you should do is be active on your restaurant's social accounts. Your innovative and marketing tricks helps your restaurant to flourish and get success. If you want to open your restaurant or already have, you can increase your customers by following these tips.