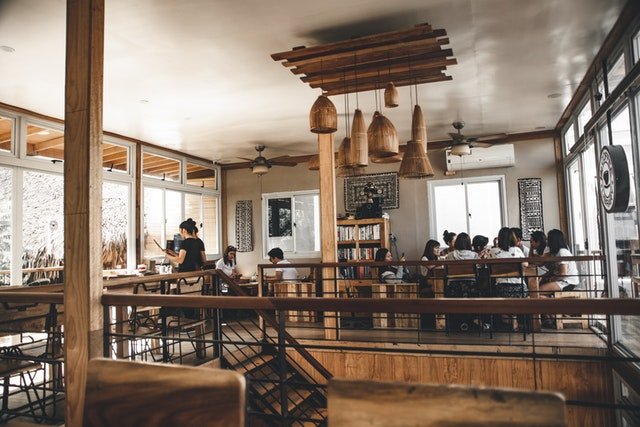 how to run a successful restaurant
Doing business is a dream of many people. Some like to build their career in industries, some want to open their shops while some want to run their own restaurant.
Though every business demands your full-time active participation along with your dedication and passion. With just your hard work, it is not possible to have a good and successful business. If you want to open your own restaurant then you can follow given below tips to have a well-established restaurant.
1- Select restaurant location carefully
Before opening your restaurant, it is very important to select area from where you should start your business. It is important because if you open your restaurant in an area where people do not frequently come and go, there are low chances of people visiting your restaurant.
Besides, if you open restaurant in such an area where people frequently come for shopping, they will absolutely visit your restaurant for refreshment. So, choose your location very carefully for running a successful restaurant.
2- Have a huge variety of food items in your menu
It is very obvious to say that choices of people vary so you should have a huge variety of food items to accommodate all of them including eastern, Chinese and fast food in your menu. This will ease people in ordering what they want to eat. If you have vast variety of food in your menu list, it will attract more customers in your restaurant.
3- Convenient order
Increase ease for people by introducing convenient ordering by Point of sale mechanism. This way your customers can place their order and will know the time when they will receive the food along with bill. By this system, you can avoid hustle and bustle as well as it will reduce chances of confusion.
4- Having an established website
For running your restaurant successfully and attracting wide range of customers, you should be active on restaurant website too. Your restaurant's website should reflect all important information which a person wants to know. Be active on website, it will assist in grooming your business.
5- Hire experienced staff
For running your restaurant smoothly, you need to hire employees that have experience in this field so that they can decide on how to handle customers. You should also give a small training workshop to them, so they know how to deal with people. Moreover, staff should talk with customers politely and with courtesy.
Beside this, you have to provide comfortable environment to your employees so they can work in a peaceful environment that is free from toxicity. If they do some mistakes, do not insult them but try to tolerate and forgive them. It is very essential to work like a family to run a successful business.
6- Fair rates and quality- oriented food
To run a successful restaurant, do not make compromise on quality of food prepared in your hotel because if quality of food is not good, people will not visit your restaurant. So, you need to provide clean, high quality food in reasonable amount. Furthermore, do not sell too expensive food otherwise your competitors will take away your customers. Therefore, it is advisable to balance everything in order to get maximum profit.
7- Mobile application with a good theme
Having a restaurant mobile application containing food items, discount details, deal offers as well as information of restaurant location plays a significant role in flourishing your website. So, you need to focus on these parameters too for enhancing your business and revenue.
8- Decorating Restaurant's Interior
Suitable interior decoration enhances the grace of your hotel as well as increases magnificence. So, you need to do some extra focus on building of restaurant because looks matter a lot. In your restaurant, walls should be painted in fine colors and have good furniture that will attract people and they would surely like to visit again.
9- Provide some complementary food
To show concern and depicting a good gesture, provide your customers with some complementary food. It will leave good impression on them and they will become your permanent customers or they may recommend other people to visit your restaurant that will increase your restaurant's fame.
10- Food delivery service
Restaurant online ordering is a good way to sell your food and earn money. Some people like to order food at lunch or dinner so you should have dedicated personnel that only performs task of food delivery. Make sure that food is fresh and delivered on committed time to build reputation of your restaurant.
11- Paid promotion of restaurants
If you have opened a new restaurant and want majority of people to know about it then you can think of paid promotions. In simple words, you can ask bloggers, YouTubers and Instagram influencers to come in your restaurant and recommend your restaurant services to their followers which will eventually attract people towards your restaurant.
12- Introduce your special food
If you want people to talk good about your restaurant for providing good food, then introduce special meal of your restaurant that would become your specialty. All these small efforts will put good impression of your restaurant and increase your sales.
When you start any business, you have to invest your time and energy besides money in order to get good profit in turn. We have tried our best to share all important tips that can become reason to flourish your restaurant and increase profit rate.
If you are thinking about opening a restaurant then this article is useful for you. As a beginner, you need to put extra effort to make your space in market that is full of competitors, but if you are passionate and committed to do hard work then you can earn and groom in this line. Hopefully this article is helpful in providing you some ideas that will be beneficial for you. Share this article within your circle so maximum people can get advantage from it.